We are a family that has decided to dedicate its life to the service of healing and physical, mental, emotional, and spiritual well-being. We feel the call and the need to share what the wisdom of ancient peoples has brought to our lives.
This is why our mission is to share the ancestral vision of a healthy world, that is, a world where each of us assumes his responsibility and recovers the memory of his inner power.
Bringing hope and peace for us and our relationships.

This is not our work, but our life choice.
You are welcome as long as you bring pure intentions from your heart to share and receive what this path of healing will bring to your life. We know that healing is living labor and is unique just like each one of us. For this reason, we have developed a dynamic system, which cares about the whole: body, mind, and spirit, achieving effective results. We also know that in order to heal, one must want it. For that reason, we are selective with our patients; that being said, the healing process is never the sole responsibility of the healer. This is what allows us and has allowed us to be accurate in the obtained results.
There is no single path of awaking of consciousness, and that it is an inner journey.
We do not follow any specific religion. And so we honor the inner connection each of us has with divine energy. We are on an endless learning path. Everything is a learning experience. Not knowing all the answers is part of being human.
We take action every day to materialize what we dream and project. Our commitment is with our integrity. We choose to be consequents with what we say we want for our life. This is not our work, but our life choice.
Do you have any questions?
We would be happy to hear from you.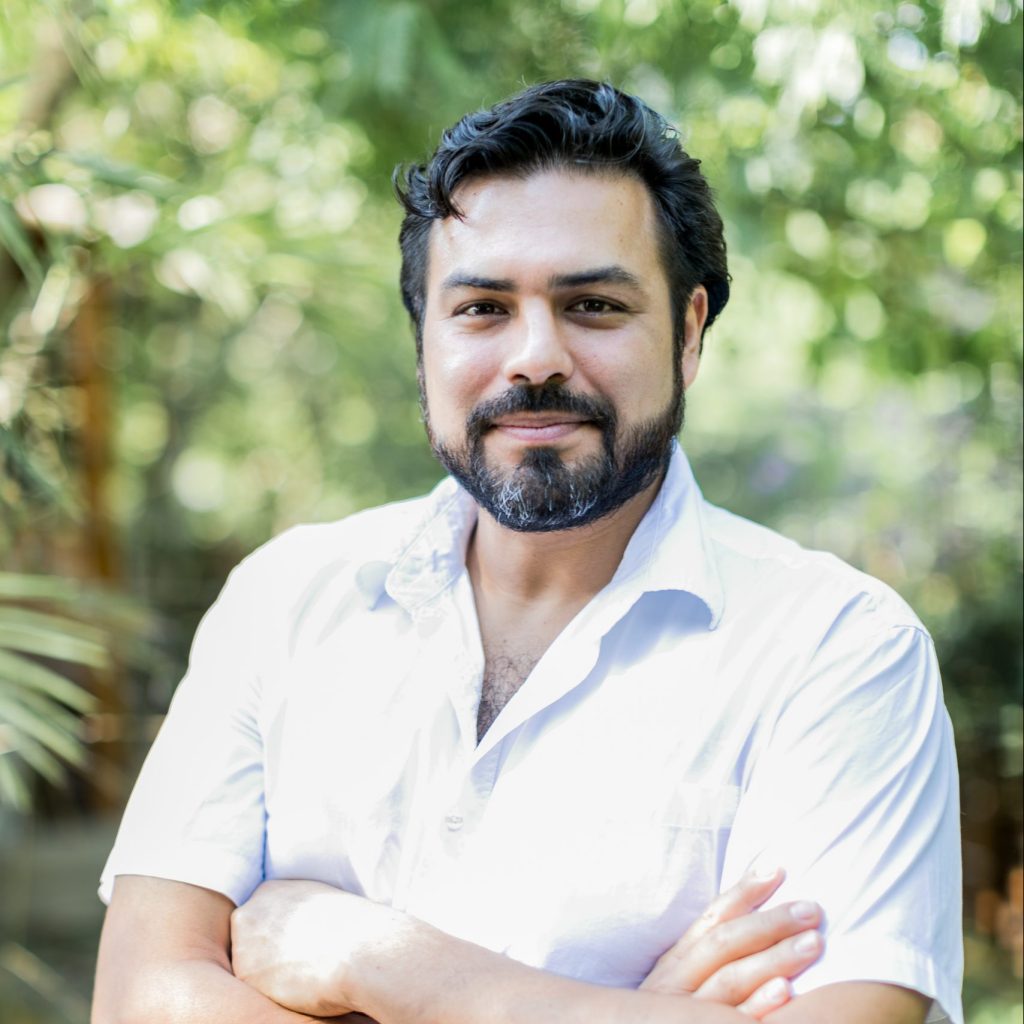 Physician & Shaman. Working with Plant Medicine for over 16 years. Researcher. Leadership Mentor. Proud of his ancestral Roots. Family man.
Communication and Nutrition. Integrative Nutrition Health Coach in training. Creator. Plant Medicine advocate. Mother. Family Woman.