We are located on the top of a hill facing the Pacific Ocean. It is a secluded, wild, and safe place. During your stay, you will have your private room with oceanview in a private cabin independent of the family home. You also have a relaxation area designed so you can enjoy your integration, do yoga, meditate, or read during your resting times. Also, you will have access to a semi-private beach located in front of the house, where you can take walks in the sand and take invigorating baths in the ocean. Your room includes A/C, a private bathroom with hot water, full-size bed, high-quality wifi, oceanview, sheets, and towels. Your stay includes 3 meals a day. Also, you will enjoy free could and hot water and tea 24/7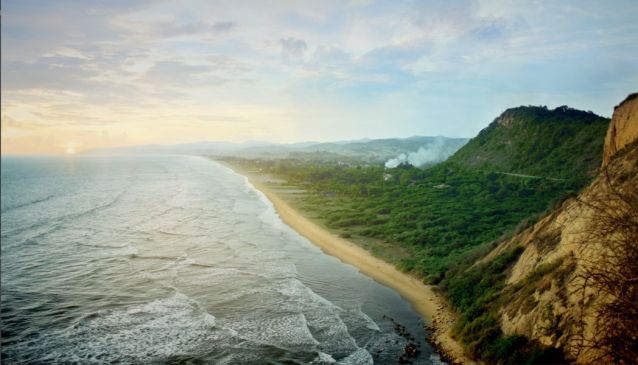 Olón is a small fishing village located on the Ruta del Spondylus, on the Pacific coast of Ecuador. 5 minutes from the world-famous Montañita surf spot.
Despite its short distance from this hot spot destination, Olón offers rest, peace, and nature in a family and quiet environment.